HS2 reveals tunnel launch site
Publicerad: 18 juni, 2020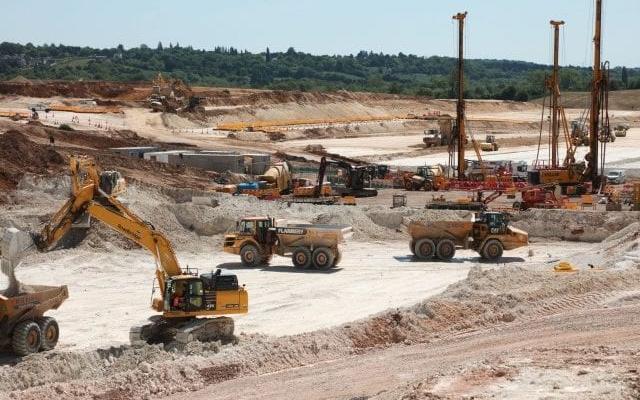 New images have emerged from Britain's HS2 project as teams progress towards the launch of tunnel boring machines (TMB) in early 2021.
HS2 is a new high-speed railway linking London, the Midlands and the north, serving more than 25 stations across eight of Britain's largest cities.
HS2 released images of the new the new Herrenknecht TBMs to be used on the project earlier this month, and the project's proponents have now revealed images of the massive work site where the tunnels will be launched from early next year.
With an area of 550,372 m2, the South Portal Chalfont Lane site will be the project's largest construction site and the new images show the excavation of the launch site and the commencement of work to build the concrete precast plant where more than 118,000 tunnel segments will be made.
About 350 staff from the Align Joint Venture (JV), HS2's main works contractor, are now permanently based onsite, while around 1,200 people are expected to be employed in the design and construction of the tunnels.
HS2 Delivery Director David Bennet said the south portal site will have one of the most important parts to play in the project.
"From here we'll manage the construction of the Chilterns tunnel and the iconic Colne Valley viaduct," he said.
"It's great to see how much progress has been made on site – and I look forward to working with the team to deliver what will be two of the most exciting and ambitious engineering challenges on the project."
Align JV Project Director Daniel Altier said significant planning and preparation works had allowed the project to get tot his point.
"We now have a significant presence on-site and this is set to increase over the weeks and months ahead," he said.
"This is a complex project and it's both rewarding and exciting for the team to see the component parts coming together after all their detailed planning."
Align JV is made up of Bouygues Travaux Publics, Sir Robert McAlpine and VolkerFitzpatrick, and its subcontractors.
For more information visit the HS2 website.