China's largest TBM ready for work
Publicerad: 26 maj, 2020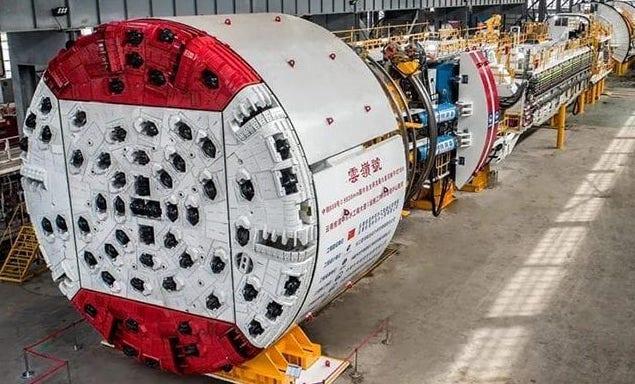 China Railway Engineering Equipment Group (CREG) has completed development of a 9.3 m diameter tunnel boring machine (TBM) for a project in Yunnan Province.
The 9.83 m diameter Gripper TBM will bore a 20.8 km long water transfer tunnel at a maximum depth of 1,450 m underneath a mountain in southwest China.
The tunnelling is part of the Dianzhong Water Diversion Project which upon completion will divert water from the heavy flowing Jinsha River to central Yunnan to provide water for homes and businesses in the region.
CREG said the difficult geologies in a highly seismic zone, as well as a high rockburst risk and high-pressure water flow, presented several challenges for the TBM.
The company said the tunnel boring and supporting systems have been developed to overcome such difficult geologies, such as the large over-cutting steel arch system with the controlled rock deformation.
The TBM weighs more than 2,000 t and has a main drive power of 5,600 kW.
For more information visit the CREG website.